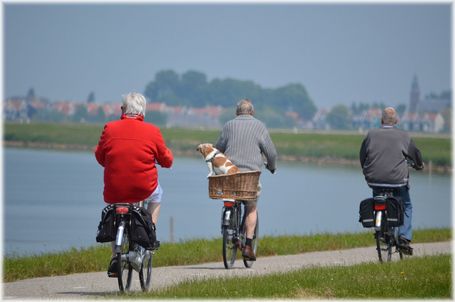 Making the life of elders somewhat fun filled can go a long away in helping them fight loneliness and depression in their twilight years. Unlike the West where much thought is invested in helping raise the quality of life of the elderly population, there is little done for them in our country. When children fly the nest and live elsewhere, they tend to disconnect mentally. Barring offering financial support, there is precious little that they can do for raising the quality of their lives or the mental disposition of their elderly parents.

Countries in the West are more advanced in geriatric care. While physical health concerns remain priority number one, dealing with depression, anxiety, boredom and loneliness are seen as equally important rejuvenating tools for preserving health in elderly people.

One very useful technique revolves round activity. Devising activities that develop mental agility in the older generation are an important tool. Some activities could be usual; others out of box. For instance indulging in simple rhythmic exercises, swimming, walking, hiking, or planting trees are activities that are acceptable to most who are able bodied. Some like board games, too. Yet there are others who like to push themselves a little more. For them yoga is a good outlet to their boredom. Painting and drawing are good stress busters. Loneliness evokes a lot of stress. If the elders have a knack and may have stopped taking up such activities due to solitude can, with a little companionship, rediscover this art and help them spend quite a lot of time during the day. Activities like reading do help many. Reading does help. But a little physical activity by the side does no harm. Some activities like cooking or baking can be a great way to relieve boredom, especially in elderly women. For instance, a few such women with love for cooking could be taken out to a home for destitute children, where they could spend a day with them, cook them a nice mean or bake them a cake.

A little out of the box type of activity for the elderly could be devising a group trip. Like minded elders can find it extremely exhilarating to go out together. Group trips are a great way to enjoy the world as you connect with others in a social setting.

All such activities are great outlets that can help the elderly exercise their mind, body, and soul. Not only are these activities fun and fulfilling, but they can be seriously beneficial to their health and well-being.

By getting more active, they can surely find more enjoyment in their lives Best of all, increasing these activity levels will help promote living a longer, healthier and happier life. So let's get active!